Object Information

Name

Vampire

Type

Uses

Danger

Hostile

Synonyms

Blood, Dracula, Wurdulac, Nosferatu
This is not a twilight vampire. It is better than that by actually being immortal. The only ways to kill it is to throw garlic at it or smack it across the face with a cross. Also, if you want to see it FREAK out, put two standing crosses surrounding him.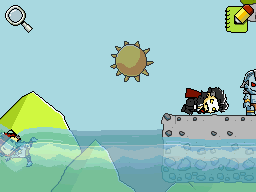 Ad blocker interference detected!
Wikia is a free-to-use site that makes money from advertising. We have a modified experience for viewers using ad blockers

Wikia is not accessible if you've made further modifications. Remove the custom ad blocker rule(s) and the page will load as expected.