Object Information

Name

Tandem Bicycle

Type

Uses

2 person land vehicle

Danger

None

Synonyms

Tandem Bike, Siamese Twin, Cojoined Twin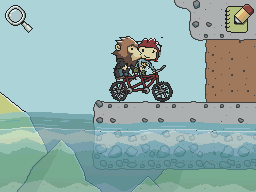 A tandem bicycle is a bicycle built for two.
A tandem bicycle is a vehicle. It seats one driver and one passenger. The driver must sit in front. It has the advantage of being smaller than most two person land vehicles. It is very cute.
Ad blocker interference detected!
Wikia is a free-to-use site that makes money from advertising. We have a modified experience for viewers using ad blockers

Wikia is not accessible if you've made further modifications. Remove the custom ad blocker rule(s) and the page will load as expected.