Object Information

Name

Phoenix

Type

Uses

Can fight, resists fire

Danger

Attacks if angered

Synonyms

Fenghuang, Susaku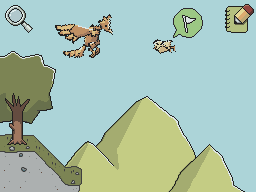 The Phoenix is a fiery mythological bird. However, phoenixes can be killed and do not rise up from the ashes as portrayed by their mythos.
Phoenixes seems to like/investigate all sorts of fire, though they themselves cannot be hurt by it.
Several types of small birds seem to mistake a phoenix for their mother, including the canary, chickadee, and chick.
Ad blocker interference detected!
Wikia is a free-to-use site that makes money from advertising. We have a modified experience for viewers using ad blockers

Wikia is not accessible if you've made further modifications. Remove the custom ad blocker rule(s) and the page will load as expected.