Lolwuts are just a big head of maxwell.
Object Information

Name

lol wut

Type

Uses

Big-head Mode

Danger

Hilarity ensues

Synonyms

None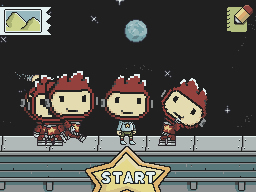 Creates a giant Maxwell head. Wearable by you and NPCs. Priests eat this wearable item. If you shrink it it will be the exact size of Maxwell's actual head. In Scribblenauts Remix it goes too low on your head.
Ad blocker interference detected!
Wikia is a free-to-use site that makes money from advertising. We have a modified experience for viewers using ad blockers

Wikia is not accessible if you've made further modifications. Remove the custom ad blocker rule(s) and the page will load as expected.