Object Information

Name

Hovertank

Type

Uses

shooting

Danger

Synonyms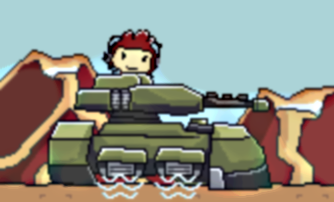 Why settle for a boring standard tank when you can call upon the power of a hovertank?
Heavy firepower plus it HOVERS - it doesn't get better than this.
This is a great way to demolish any enemy in your path!

-WARNING- Having people that follow you WILL KNOCK YOU AROUND.
Ad blocker interference detected!
Wikia is a free-to-use site that makes money from advertising. We have a modified experience for viewers using ad blockers

Wikia is not accessible if you've made further modifications. Remove the custom ad blocker rule(s) and the page will load as expected.