Object Information

Name

Fire

Type

Uses

Come on, it's fire!

Danger

Burns

Synonyms

Flame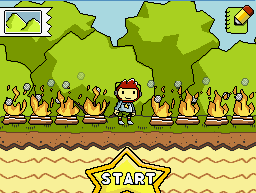 Ahh... Fire, man's first invention. Use it to cook food, scare animals, and melt ice.
Fire also scares Dragons. The Dragon will run a short distance after cowering if a flame is left near them, even if it causes the Dragon to run into danger! Plus, their hit-box is the perfect size that a fire can be dropped right under their butt. Quite literally.
Ad blocker interference detected!
Wikia is a free-to-use site that makes money from advertising. We have a modified experience for viewers using ad blockers

Wikia is not accessible if you've made further modifications. Remove the custom ad blocker rule(s) and the page will load as expected.